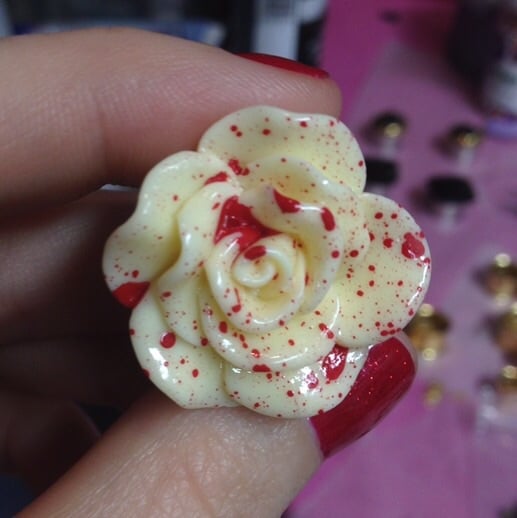 Blood spatter roses (sizes 0g- 1 1/2")
FOR THE BEST CHANCE OF ON TIME ARRIVAL FOR THIS ITEM, ORDER NO LATER THAN 12/1. ORDERS OF THIS ITEM MADE AFTER 12/1 ARE NOT GUARANTEED TO SHIP BEFORE HOLIDAY DEADLINES.
One pair of single flare surgical steel plugs (w/ o rings) with a very awesome white rose with faux blood spatter. (Please note shape and hue of white rose may vary slightly depending on size)
Plugs do take at least 14 business days to be handmade before they will ship out.