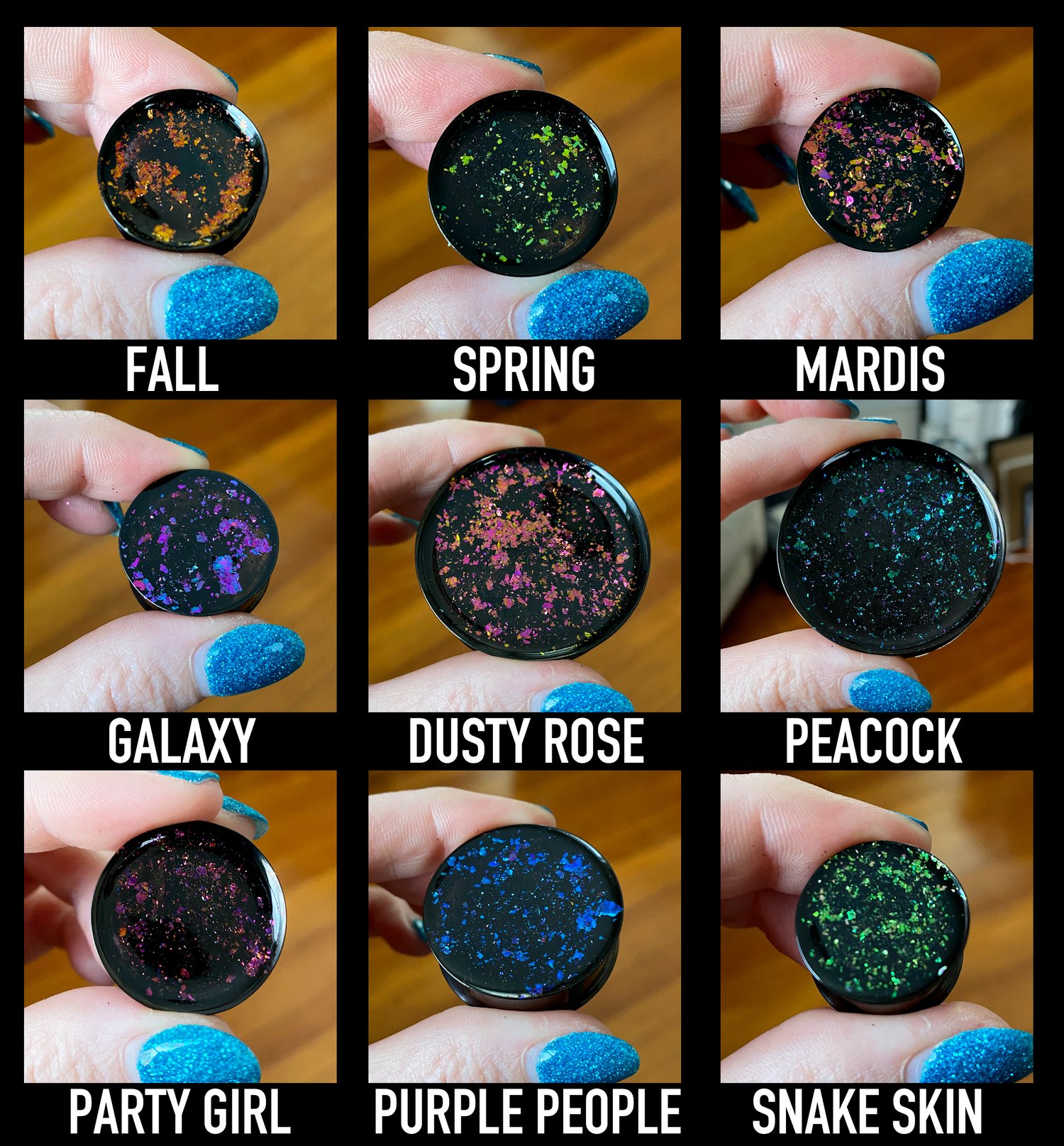 Chameleon Flake Plugs (sizes 0g-2")
IF YOU WOULD LIKE THIS ITEM TO BE SHIPPED BEFORE THE HOLIDAYS IT MUST BE ORDERED NO LATER THAN 11/29. ORDERS MADE AFTER 11/29 CONTAINING THIS ITEM WILL NOT SHIP UNTIL AFTER THE HOLIDAYS.
One pair of double flare black surgical steel plugs with your choice of chameleon flake color over a black base inside! Please note that in the smaller sizes the smaller/less flakes there will be. Please leave your flake color choice in a note at checkout!
The chameleon shift is SO HARD to capture in photo but below is a description of each color shift:
Fall- Brown, green and gold
Spring- Gold, Green, Blue and purple
Mardis- Purple, gold, green and blue
Galaxy- Blue, purple, red and gold
Dusty Rose- Rose, gold and green
Peacock- Green, purple and red
Party Girl-Purple, red, yellow and green
Purple People-Blue, purple and red
Snake Skin - gray, green, purple
Please note these are made to order and will take at least 3-4 weeks to be made BEFORE they shill ship as they are a special order item
If you have any questions please check the FAQ section on the site, if you still need assistance contact me at plugsbyemma@gmail.com