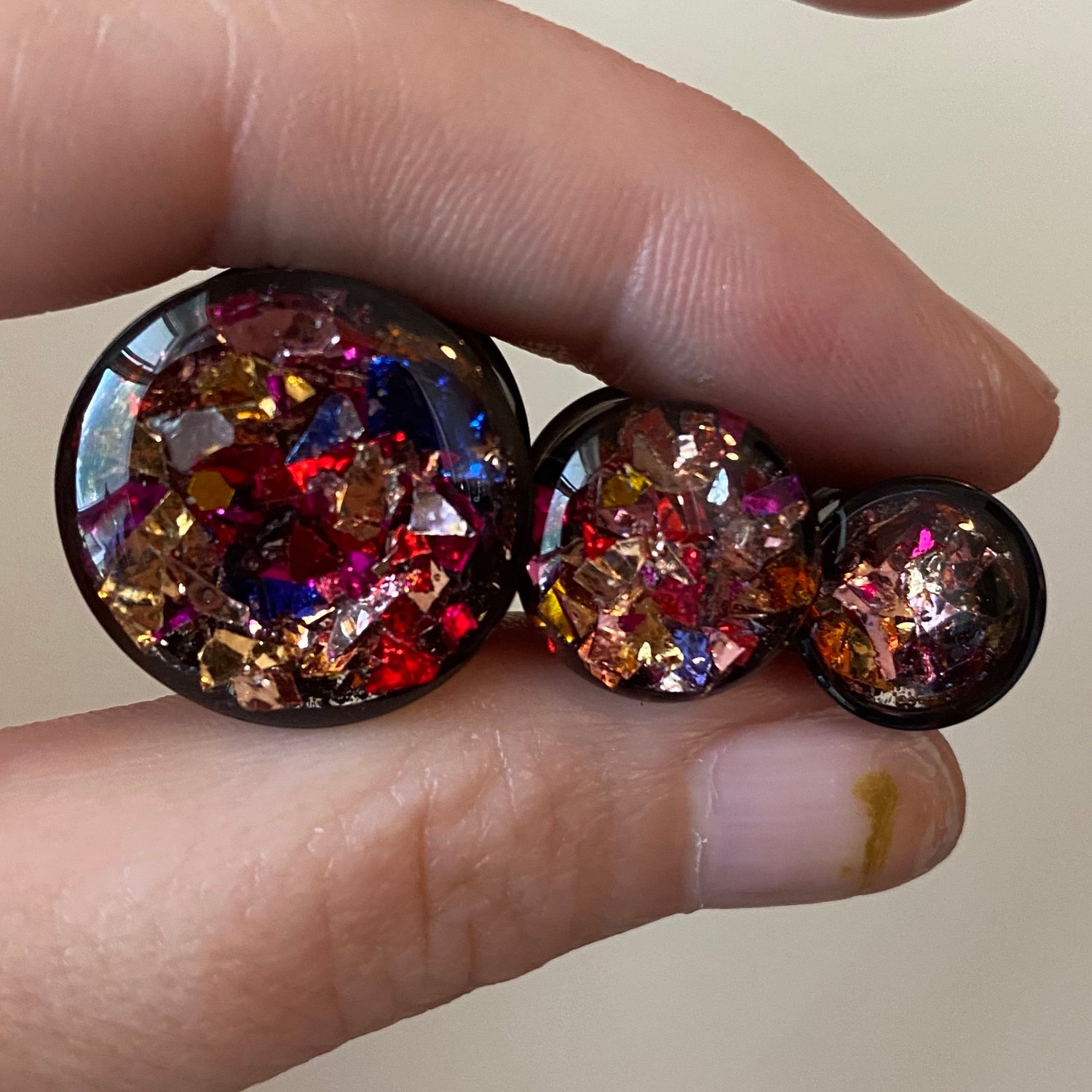 Confetti Plugs (sizes 00g-2")
IF YOU WOULD LIKE THIS ITEM TO BE SHIPPED BEFORE THE HOLIDAYS IT MUST BE ORDERED NO LATER THAN 11/29. ORDERS MADE AFTER 11/29 CONTAINING THIS ITEM WILL NOT SHIP UNTIL AFTER THE HOLIDAYS.
One pair of double flare black surgical steel plugs with this fun confetti inside! Each plug is slightly different!
Please know these are made to order and I special order in the black tunnels only as needed. They can take anywhere from 2-4 weeks to be made before they ship out!