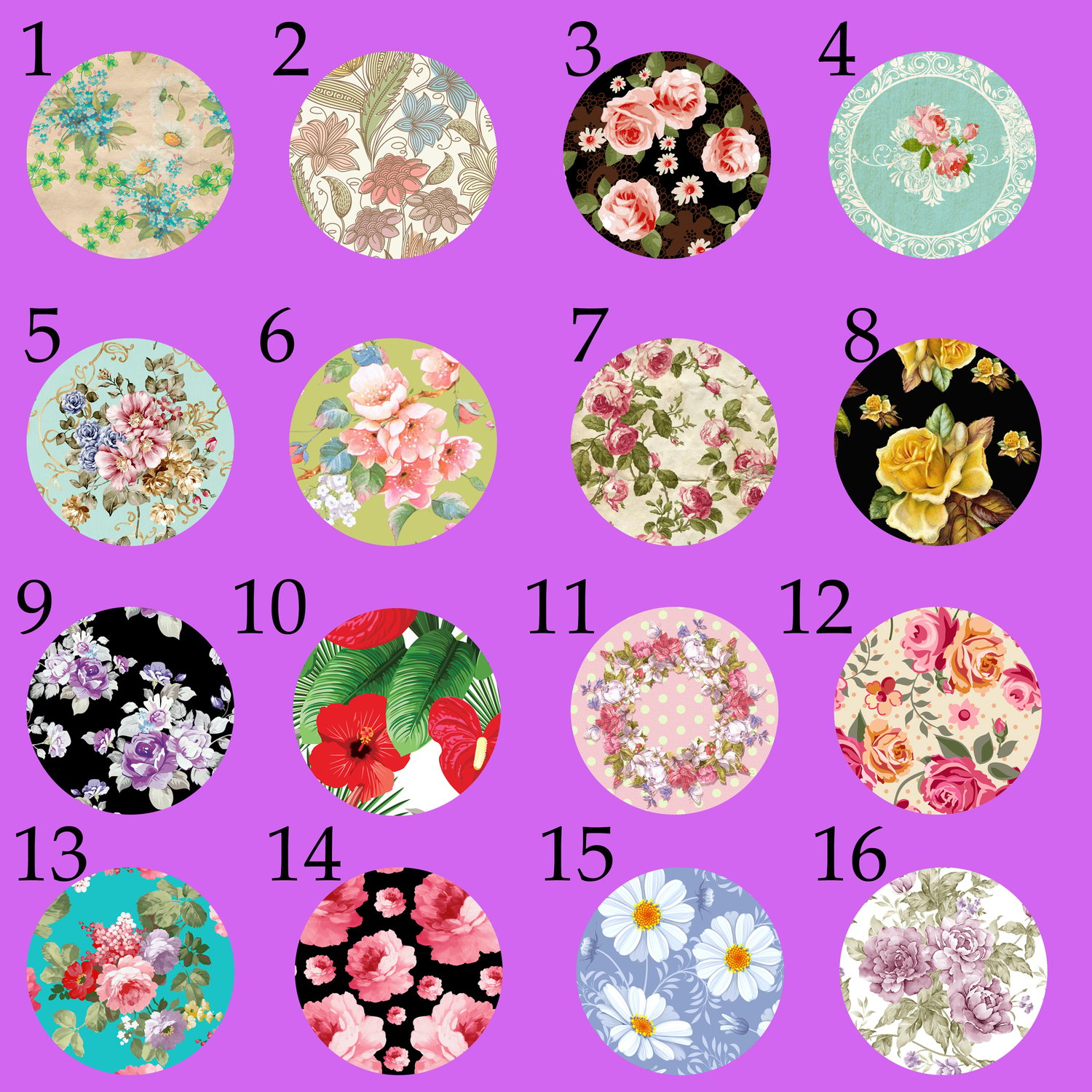 Floral Print Plugs 2 (sizes 2g-2")
One pair of single flare stainless steel plugs (with o-rings), with your choice of 16 different floral designs! Please note that in the smaller sizes, the more brightly colored and less detailed patterns will come out best!
Please keep in mind these are made to order, and generally take 1-2 weeks to make!
(Feel free to e-mail me if you have a custom order, and please check out my FAQ section on here before ordering!)