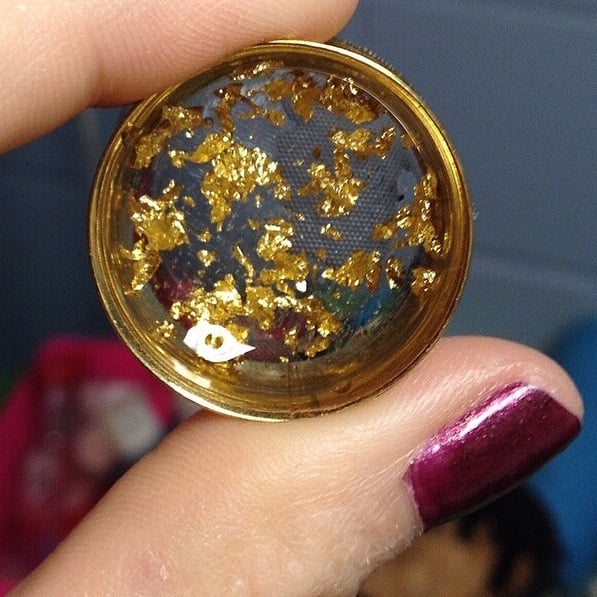 Gold Flake Plugs (sizes 2g-2")
One pair of double flare gold surgical steel plugs with a gold flake fill inside! Please note that in the smaller sizes the smaller/less flakes there will be.
Please know these are made to order and I special order in the gold tunnels only as needed. They can take anywhere from 2-4 weeks to be made before they ship out!
Also please note there is a bit of texture on the back can be seen slightly when you're looking through the clear casting in the plug, so please keep that in mind.