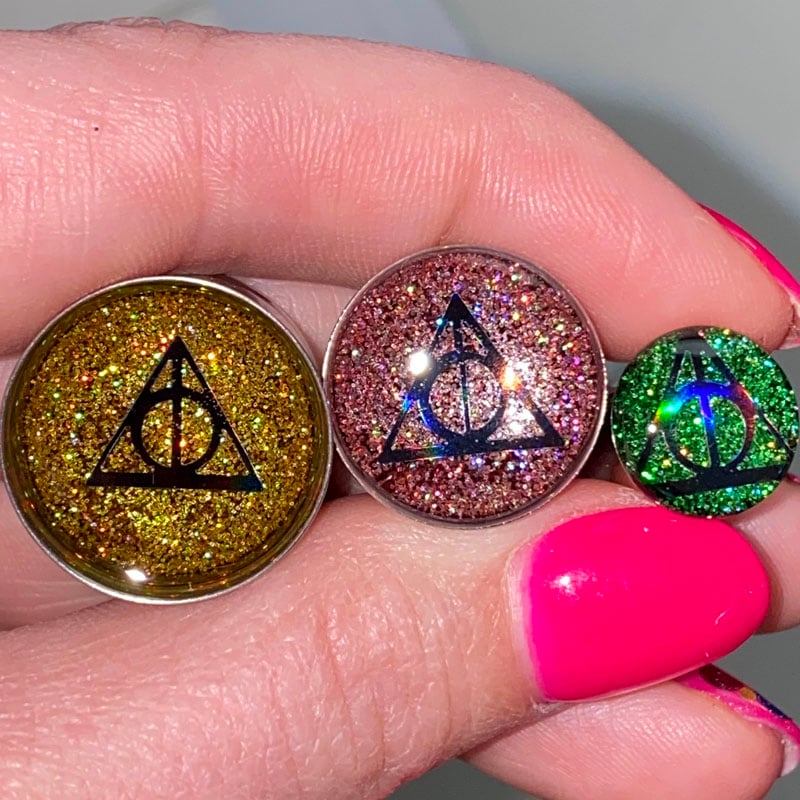 Hallow Glitter Plugs (sizes 00g-2")
One pair of single flare surgical steel plugs (with o-rings) filled with your choice of glitter (options shown in product photos, first ones are holo, others are basic) and a cute holographic deathly hallow logo on top! In larger sizes there will be multiple! Please note the hallow symbol pops best on lighter colors of glitter!
Please email me at [email protected] after ordering to let me know which glitter color(s) you'd like or leave it in the "notes" section at checkout! Please note the darker colors will make the kitties "pop" the best!
(Please keep in mind these can only be made in the sizes listed and the are made to order so they can take at least 14 business days to be made before they ship out!)