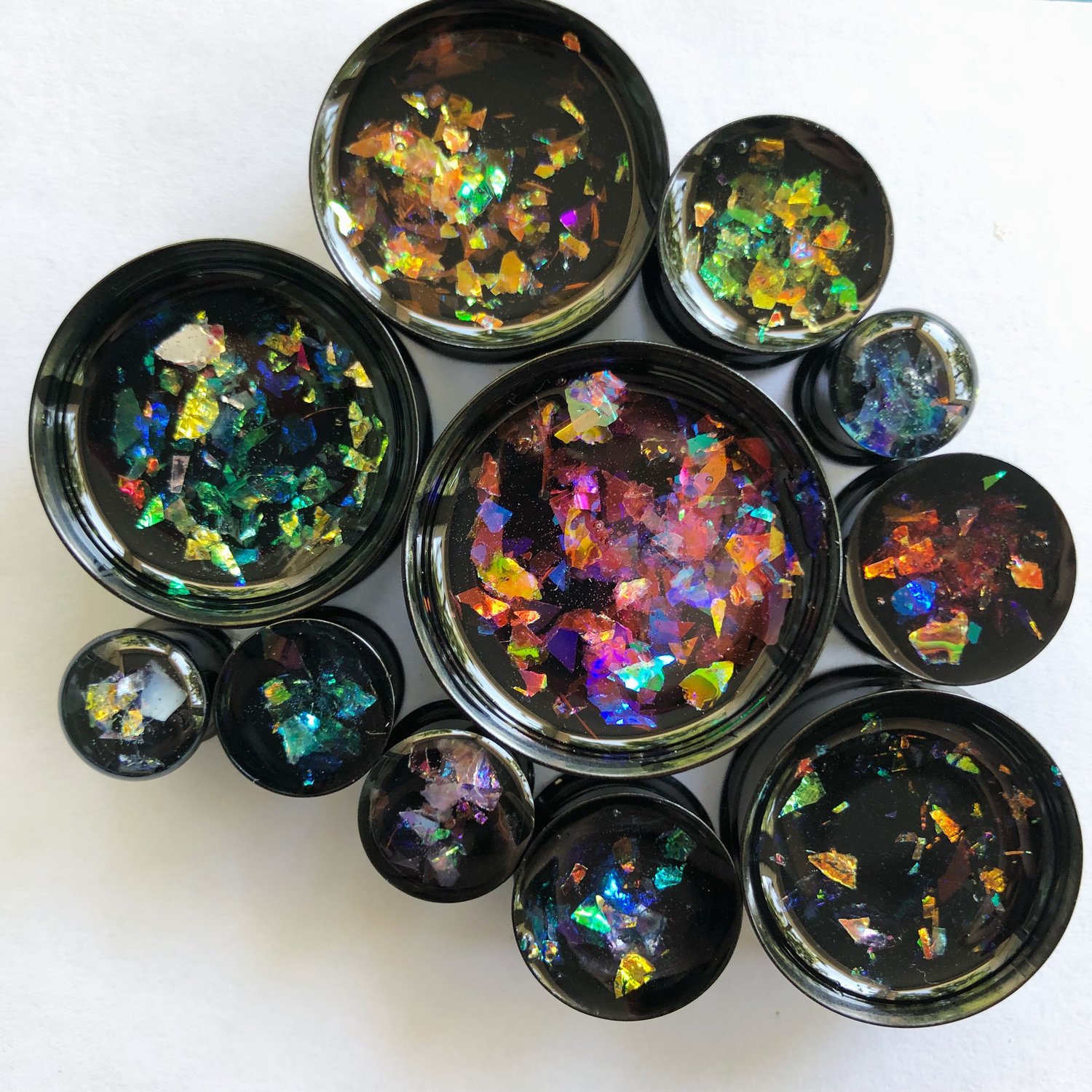 Iridescent Flake Plugs (sizes 0g-2")
One pair of double flare black surgical steel plugs with a iridescent flake fill over a black base inside! Please note that in the smaller sizes the smaller/less flakes there will be. You have your choice of 11 flake colors as shown in the photos: hot pink, purple, yellow, dark blue, light pink, aqua, coral, orange, red, white or light blue! You can also mix together colors if you'd like!
Just order the size you need and let me know which flake color(s) you'd like in the note section at checkout or via email at [email protected] after ordering!
These flakes are iridescent so I tried my best to capture them in natural sunlight but they are definitely going to look different depending on your lighting conditions!
Please know these are made to order and I special order in the black tunnels only as needed. They can take anywhere from 2-4 weeks to be made before they ship out!