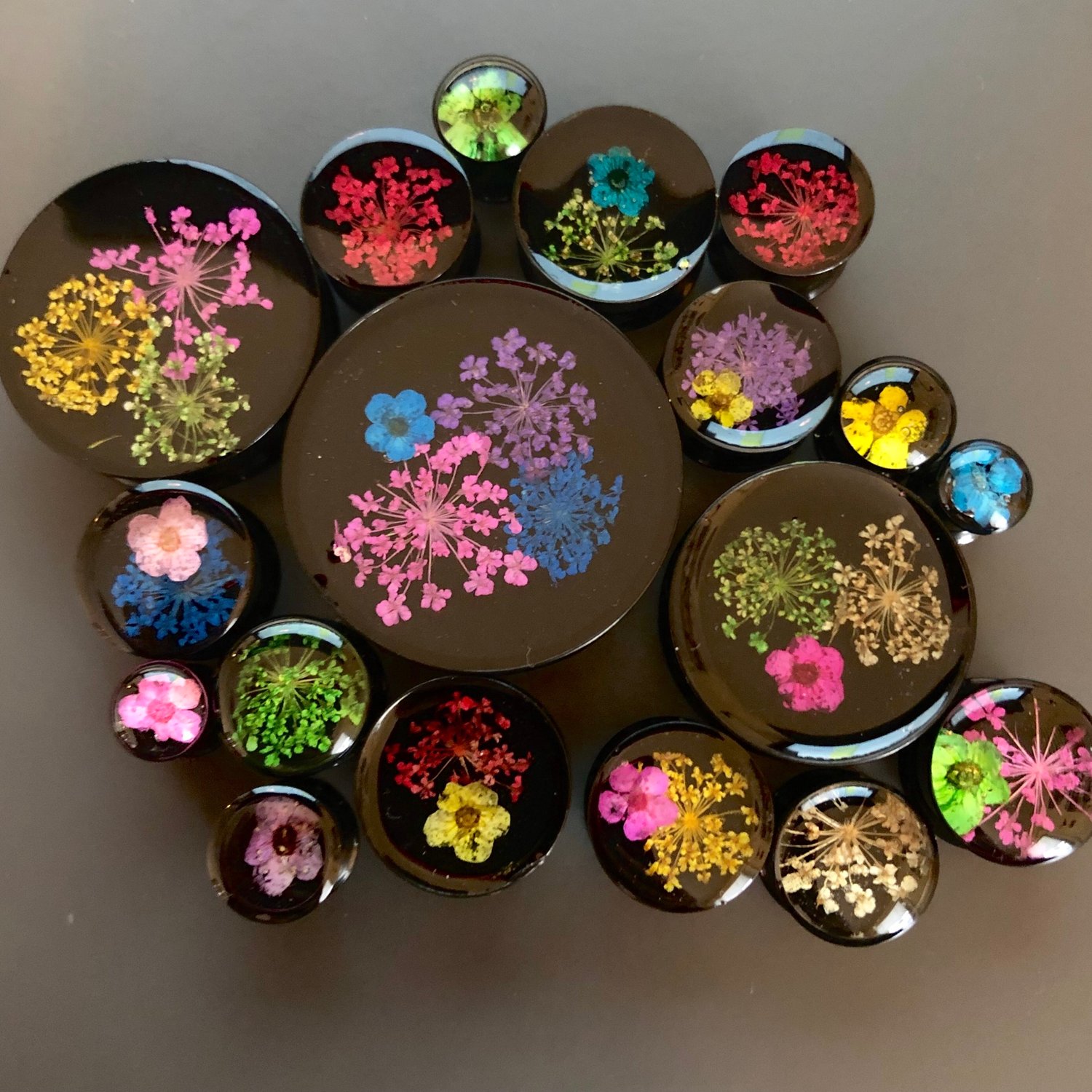 Real Pressed Flower Plugs On Black (Sizes 0g-2")
This listing is for a pair of plugs with real pressed flower inlays. They are made with surgical steel plugs (double flare in the color black). This product is for a RANDOM pair of pressed flower plugs so you will not get to customize your design. If there are any colors you really dislike let me know and I'll try my best to accommodate. I can do completely custom pressed flower pairs, but for that there is a small fee, contact me to set up an order for those.
Please note each pair of plugs is handmade and will take at least 14-21 business days to be made before they will ship out. This is a special order item so it does take a bit longer for these to be made!