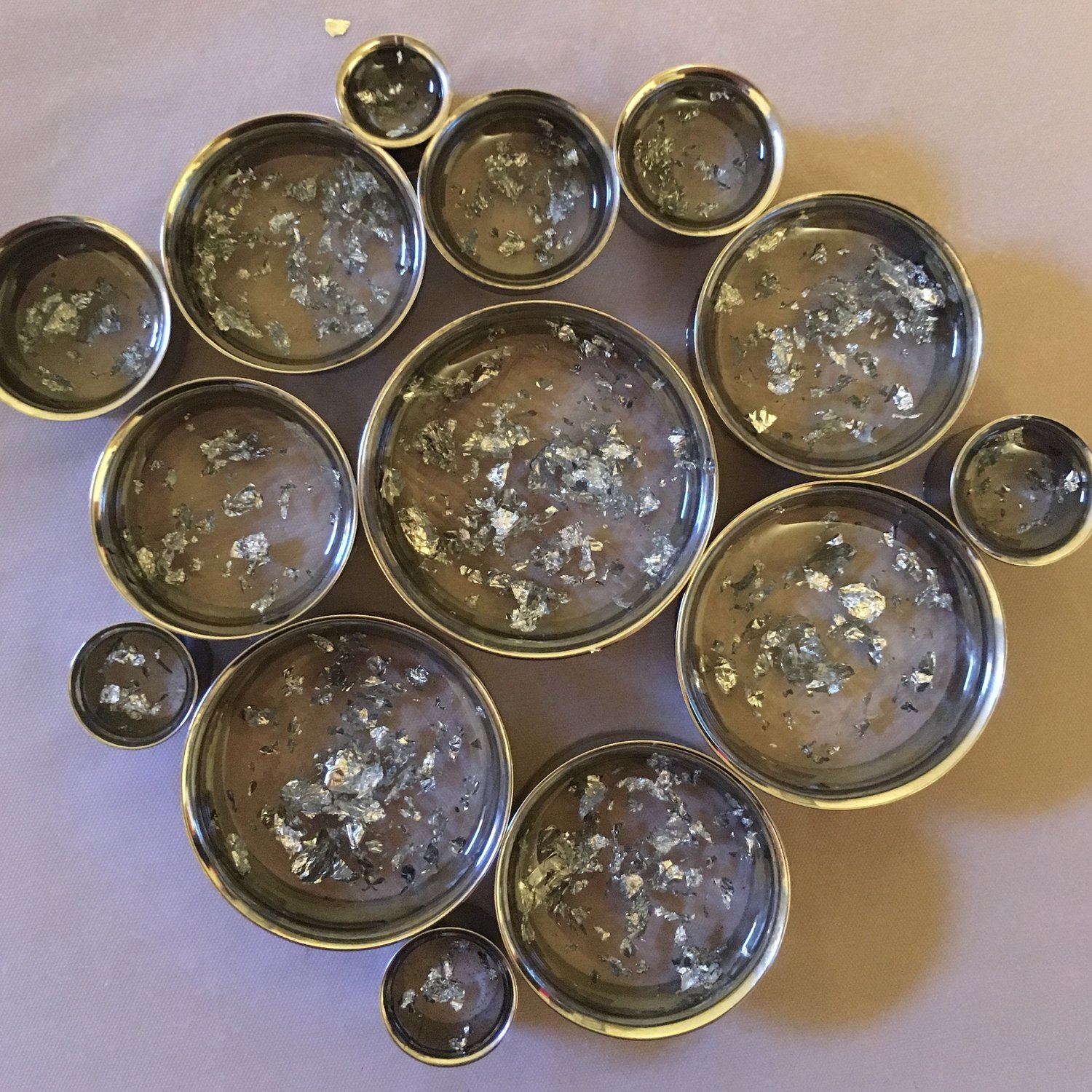 Silver Flake Plugs (sizes 0g-2")
One pair of single flare (with o-rings) surgical steel plugs with a silver flake fill inside! Double flare can be used upon request but it may add a few days onto production time! Please know in the smaller sizes there will be smaller/less flakes. Please also note there is a slight texture on the back of the plugs that can be seen through the clear casting.
(Please keep in mind these are made to order and will generally take AT LEAST 14 business days to be handmade before they will ship out.)
If you have any other questions feel free to check out the FAQ section here in the webstore.