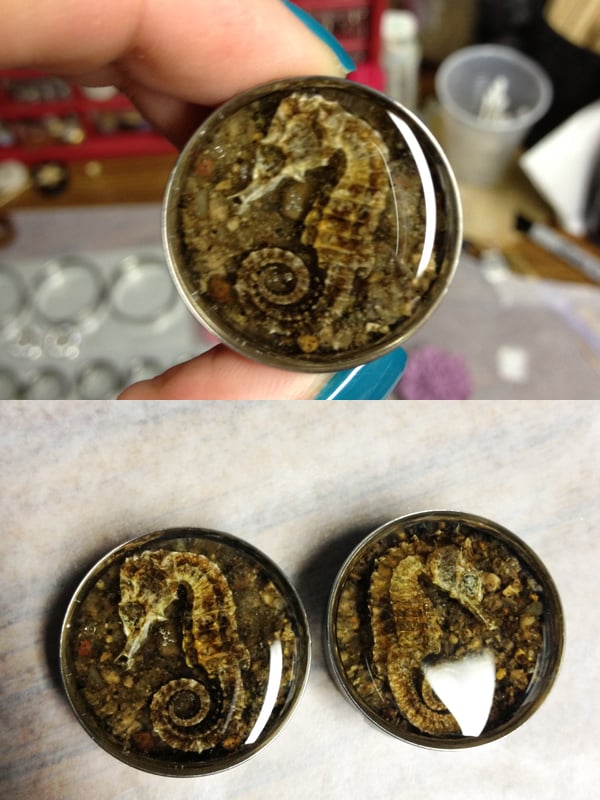 Real Seahorse Plugs (sizes 1"-2")
One pair of single flare steel plugs (with o-rings) featuring real sand and a real seahorse! Please be aware the sand may vary in size and color depending on exactly what I have in stock.
(Please note that seahorses vary in size and shape and no two are the same, I will always try to find the best matching pair for each order! If you're ordering a larger size (1 1/2-2") I can add some seashells in to fill some of the empty space, if that's something you'd like please let me know!
(Please keep in mind these are made to order and will take at least 14 business days to be handmade before they will ship out.)